Brooken
November 1, 2013
Normal on the outside,
Crying on the inside.
Smiling on the outside,
Long faced on the inside.
Saying I'm okay on the outside,
But deep down on the inside I'm screaming for help.
I've shut of all my emotions from the world,
Felling nothing but grief.
I hope that I can shut the pain out,
To escape into a dark corner in my head and hide from it.
Always hating myself, wishing I was different.
I let everyone down including my family.
Once upon a time, I couldn't save my brother the first time he got sick.
I failed him.
I failed everyone.
Never knowing when the sadness will go away,
I cry to ease the pain.
Maybe one day I will stop dragging people down,
One day I might even be happy.
But for now I'm broken.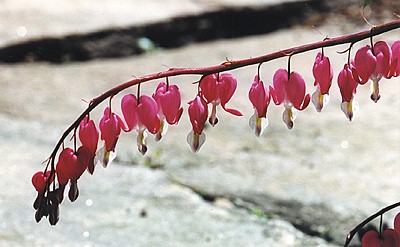 © April P., Newark, DE