The Choice is Yours
November 1, 2013
Sweaty palms, breaking heart
This love brought us together then ripped us apart.
Like a sad serenade or a work of art
You will always have a place in my heart.

Ever had that feeling that you thought someone was the one until you realized that he wasn't who you actually thought he was and now you have to start all over trying to find the one or waiting for the right one to come to you?

But you knew for a fact that, that one guy was the one and nothing should have gone wrong?


Well that's when people change, feelings fade, and there is no more time to waste.
You'll probably be better off alone then with people all in your face.
It could have been a lesson, it could have been a mistake but in all courtesy you'll have your own time and your own space.

Let him go, let him leave when he figures out he let something/someone so great go, he'd come running back i'll guarantee.

Then that's when you'll have your decision to make would you give him another chance and let him stay? Or would it be time for him to move on and for you to walk away.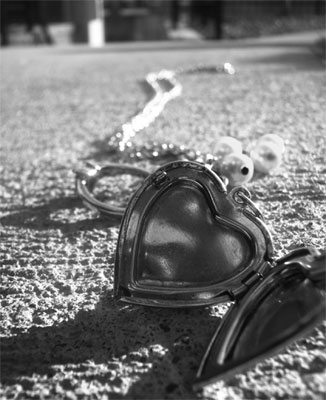 © Francesca Y., Robbinsdale, MN