A Bully Like You
October 30, 2013
Her eyes are bright,
Her smile fake.

Controlling and jealous,
My grins she takes.

Backhanded comments,
Hot bruising words,

Effortless anger,
Priorities are blurred

Who gave you the power to make me so sad?
Who told you it was alright-do frowns make you glad?

You make me feel like the tiniest bird that has damaged its wing,
Too hurt to rise,
Too flawed to sing.

You make me feel weakest, you make me feel wrong
You steal all the notes from my happy love songs

I wonder if you're hurt,
Way deep inside.

And if that's why you hate,
As I so described.

I wish I could help you,
I honestly do.

Because no one should have to deal with a bully like you.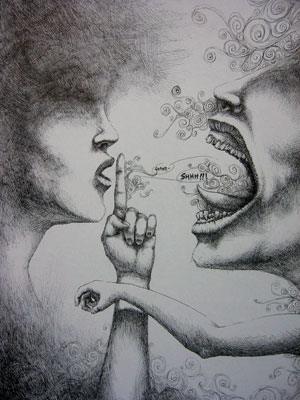 © Andrew M., Apple Valley, MN