Believe in Yourself
October 17, 2013
We all have endured great pains, great sufferings.
We all have had those moments when we thought, believed even, we could go on no longer.
We all have hit those bumps in the road, slowing us down.
However, very few of us have fallen into a ditch so deep; it would take years to get out of.
Very few of us have lived through hell, and come right back.
And of those who have lived this kind of life; very few of us have had the strength, the will, the courage, and the hope to get through it.
I know, not from secondhand knowledge, but from personal experience.

You can't trust anybody, because you are afraid they might take what little you have left.
No support from friends, family, or even strangers; they are too busy.
No one to stand up for you, help you or comfort you; through the rainstorm that never ends.
No one to cheer for you when, despite everything, you crossed the finish line.
Then when you try to tell someone, you choke; because you don't want them to worry, you don't want to bring them the world you live in.
And by the time they figure it out, it is too late; you have already grown up or faded away – as if you were a sandstorm.

I'm here to say "I understand," and "I know what it's like out there."
I'm here to tell you "it does not have to be like that" and "all you have to do is believe."
I am not asking you to believe in fairytales and flights of fantasy, nor in the unattainable.
Not in those you know not, nor in those who make you miserable.
Not in miracles, gods, or philosophy; but in yourself.

I am asking you to believe in who you are, and who you've become,
I am asking you to believe in your abilities, your dreams, and in your heart,
I am asking you to believe that you have a strong future ahead,
I am asking you to believe that you will become somebody, and take comfort in knowing that you will make a difference in the world.
And most importantly, I am asking you to believe me when I say "you are not alone in this world; at least one other person in the world knows what you have been through, because they too, have suffered the same."
And before I go, I have for you, one last thing; Never give up, and enjoy every moment you have. Because one day you're going to go to sleep, and you will not wake up in the morning. And if you are blue or having a bad day, find a reason to smile; if you can't find a reason, make one.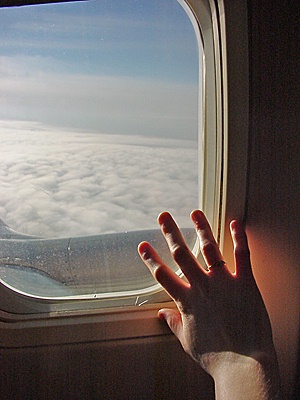 © Greg K., New Lenox, IL