I'm Not Alone After All
October 9, 2013
Alone.
Like always I am
I spend my days alone
With nobody to company me.
I am sad,
yes I am.
But I try not to let that get to me.
I may have a tear run down,
run down my cheek.
Because I only want someone with me.
I will sit by myself
with nothing but a book,
and maybe something to write with.
But never a friend...
I look at everyone and see who they are
I see what kind of person they are.
But never have I had a person walk up to me and ask me to be their friend.
I have always been the weird girl, who always talked about crazy things.
Like animals and life itself,
I talk to myself like there is another person with me.
But there isn't, I have no one.

I sit under a tree one day.
In the cool shade of the tree and a light breeze blows in the wind.
I read a book and eat an apple,
when a little boy walks up to me.
"Why are you sitting alone?" he asks me.
I look up at the little boy and close my book.
Sitting up I say, "Because, I have no friend with me. My only friend is this book and maybe this apple but other than that, I'm alone."
He looked down at me with his little blue eyes.
Taking a step closer he says, "Can I be your friend?"
Then he did something I never expected anyone to say.
Then, he came up to me, knelt onto the ground and gave me a hug.
I was astonished by that moment,
and yet, I felt happy inside like as if it was the greatest thing ever. I didn't feel so alone after that moment.
"Well, I would love that to be." I said with a smile then a laugh,
and the little boy laughed too.

I never knew that I could make such a friend by just sitting alone at a park,
but the oddest things happen in life.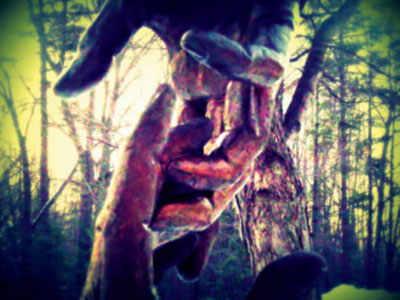 © Ashley S., Brownsburg, IN