The parasitic
October 9, 2013
Woeful me, the fool being eaten alive, woe for the fool infested by the life consuming parasite.
Indeed it is my own fault due to my provocative nature, but I never knew the outcome would be so tragic and would arouse inevitable failure. Oh woeful me…
The parasite paralyzed my lungs and dismembered my tongue. Oh woeful me…

The parasite hijacked my brain, the parasite drove me to the brink of the insane. oh woeful me…

What is it that this parasite sought? Why is it that the parasite had control of my thoughts? Oh woeful me…

This parasite tore it's way into my heart, I never wanted it to get in but once it did thy parasite ripped it out and tore it apart! Oh woeful me…
Oh woeful parasite, you fowl succubus, I woe no longer and I shall no longer tolerate you and your ways of being insidious.
NO I am no longer your host! I am no longer your meal!
Woeful yourself, I have wounds I must heal.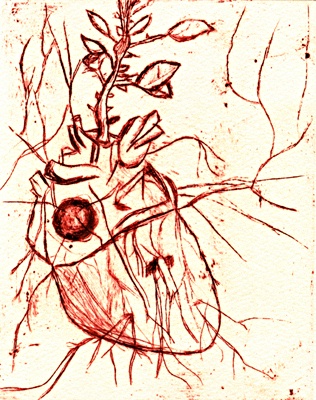 © Elaine S., Phoenix, AZ