Family
September 21, 2013
You are going to make this house fall apart one day with the way you make these hinges rattle.
You won't realize I'm here-
or you just won't notice-
and I'll be asleep, as usual, and the roof will tumble down and crush me.
I'll try to scream for help again, but
I'll be suffocating,
like usual.
I dove down too deep in a pool one day,
and although it was relatively clear, I forgot which way was up.
I am suffocating in that water already, struggling to break through, but I cannot reach the surface
And my lungs are screaming and I can't find enough oxygen in the first place and I am choking on this and whenever I try to scream for help more water fills my lungs and yet that is only illusion because I am still lying in my bed
awake,
listening,
drowning,
and you-
You will take my last breath
when you make this house fall apart.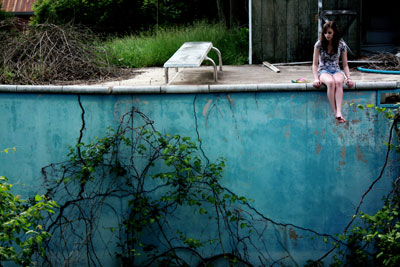 © Myra K.