Repaved
September 20, 2013
the street has been paved this morning.

black and sleek and new,
curled under the noon sun
like a sunning turtle,
gleaming with sizzling tar.

the dent where your bike hitched
on that afternoon when you were five:
no longer there.
"mommy, I'm scared."
"don't worry, honey, I won't let go."
you fell anyway, but
you were fascinated by
the way your hair captured the wind
like a giant parachute
and how your fingers furled around the handles,
so you kept trying,
even when you fell the second time.

that puddle of rain,
skimmed with starlight and streetlamps
on the night we ran through the streets
in our bare feet:
gone.
we were drunk with the reflections
of tree silhouettes against the darkening sky
and the taste of the wind in our mouths.

the slight crescent burn on the sidewalk
that Christmas Eve when you were nine
from that one fallen candle
has disappeared.
the streets were filled with lights and shadows,
and you ran your fingers over the small paper lanterns,
captivated by their fluttering reflections on the snow.
luminaria, it was simple utter
luminaria.

July fourth,
the summer you were fourteen.
we rode around the neighborhood,
dying sparklers dripping off our hands,
as we searched for fireworks
so numerous that it could have easily
been mistaken for a thunder storm.
we spent hours watching the sky ooze colors,
our hearts swelling with the electric warm air,
heated by fireflies and the soft whispers of crickets.

the street has been paved this morning.
all you can think as you pull out of the driveway
is how incredibly smooth the pavement is.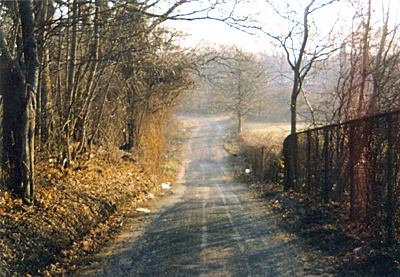 © Cameron C., Milford, CT