What You Bring To The Table
September 25, 2013
you know, today i read that humans
are made out of stars
and i found that really interesting
because we all look up to celebrities so much,
like they're sent from the heavens
when it turns out,
we are too.

your mom gave birth to you and
i think that's beautiful—
the way one living thing can make
another living thing
and the second be completely different and unique
from any living thing that has ever lived before it.

but i also think it's beautiful the way
you are made up of things older than
you can dream to be and it doesn't define you
and it doesn't break you and it doesn't really change you—
you could have been a dwarf star or someone's sun,
but now you can be anything you want and if you're lucky
someone's world can still
revolve around you.

worship yourself. love the bend in your spine
when you're carrying a backpack full of your future,
the squint in your eyes from staying up too late,
your feet that without fail can carry you away
from anything you find yourself not wanting anymore.

build a temple out of your skin and cover it in mirrors.
become the chief god, the priestess, the peasant looking
for redemption, and the body carried through the doors.
this is your religion, this is you.
you will never feel worthless again.

you have stars in your eyes when you smile--
do not ever let them burn out.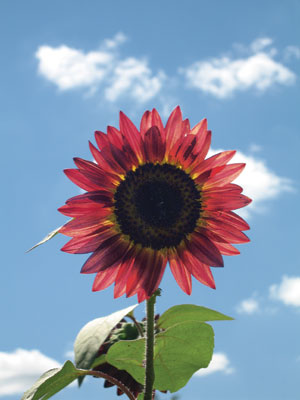 © Lydia N., Greenfield, IN