Thirty Years From Now
September 15, 2013
Thirty years from now,
All I may have of him,
Is a then-yellowing picture of him,
From a middle school yearbook.
That, and the fading memories,
Of how his lips felt on mine,
Or how they looked when they whispered the three words,
That could always make me smile.
I may not hurt for him then,
I may have found my one and only by then.
He may be nothing more,
Than a fading line of scar tissue,
On my heavily damaged heart.
But he will still be there,
Whether it's his hand in my palm,
Or a picture of us together,
To evoke a heartbeat,
And the memory of what might have been.
But for now,
I look at the freshly printed picture,
In a brand-new middle school yearbook,
That still smells of ball-pen ink,
From the signatures of my "friends."
My muscles pull into a smile,
Against my incredibly weak will.
Tears rush into my eyes,
And I wonder if this will still hurt,
Thirty years from now.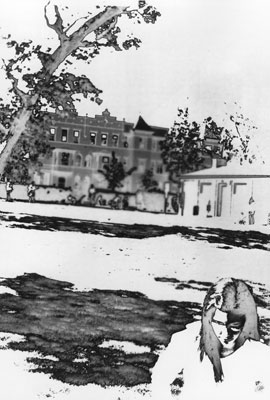 © Simon E., Bethesda, MD