Lollipop
September 15, 2013
It's a sleek lollipop wrapped in a thin amount of
plastic. The sweet crystals stick lightly to the tongue, the taste tangy and
tart. This lollipop, above others, is like the air of a lost festival in the late afternoon with white tents and two stages and booths with flying papers and candies in bowls for children to snatch or kindly take just one with a pudgy
hand. It's flavor is the excitement in the dark as the sunset turns a warm autumn and rolls over the grass and cottonwoods as the air turns sharp and crisp and crawls down the backs of people walking on the buckling roads with small
houses.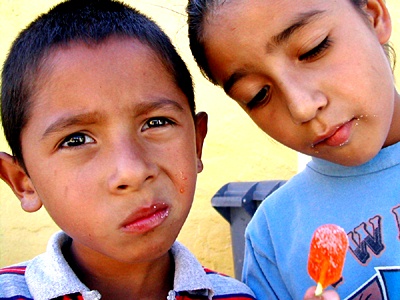 © Jessica H., Austin, TX