Creative Writing Class
September 4, 2013
WHAT ARE YOU GUYS DOING!!?? WHY ARE YOU SITTING THERE AND SNORING??!!! THIS CLASS IS A PRIVILEGE NOT A NAP TIME!!
Now I see, I see. Sometimes you may get weary and tired, and you just want to sleep. But I've seen more than half of you earlier on, texting and laughing and disrupting the peace that our school sets. What is it about this class that pulls you out? For goodness sakes, I thought all of you choose this because you enjoyed writing and you are creative. You all look like a bunch of hungover college frat kids who's money was stolen by the freshman down at the club house. I wonder even if the teacher notices the bore that is around the library like "classroom". If I could take a video of yourselves and post it on Youtube, the comments would not surprise me. Each and everyone one of you are only active when it comes to being social. Can't you sit down and hear what the teacher has to say for at least ten minutes? Your so alienated by Facebook and texting that you forget there are such things as patience and time. While I sit here and answer every question that she, the teacher has, do you feel anything? Like your brain hurting? If not, your NOT working hard enough.

My creative Writing Class sucks. And it's only the second week. My Creative Writing Class sucks, and I can't speak. My Creative Writing Class kills, and I'm no Murderer.... Why is the teacher still doing this, doesn't it pain her?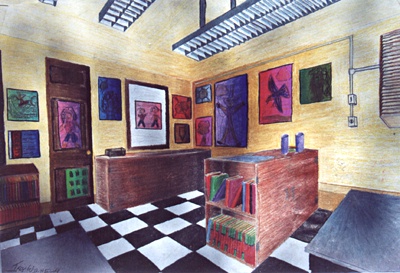 © Troy W., Kannapolis, NC