Evil Perpetuated
September 11, 2013
In the time of old, heroes arose to slay dragons that terrorized the skies,

But then shades rose up to blight the earth.
In the time of old, witches frightened people with chaotic, black magic,

Gained from deals with Lucifer.
In the time of old, Merlin and his magic gave people courage to fight and to hope,

Yet fear endured in the recesses of their minds.
In the time of old, knights fought to destroy the darkness,

But it waited, lurking in the shadows.
In the time of old, King Arthur united his people to vanquish the dark,

Yet the good could never totally prevail.

Now that the dragons have vanished, power corrupts the dragon slayers,

Who now seek out others to slay.
Now with the witches dead, people hunt for other darkness

Because they need something to fear.
Now people still have the courage to fight, but only because of their yearning

For dominance over their enemies.
Now good cannot win because darkness has tempted knights

With songs of power and visions of glory.
Now no one can lead a nation because the dark won't let us

Unite and destroy it.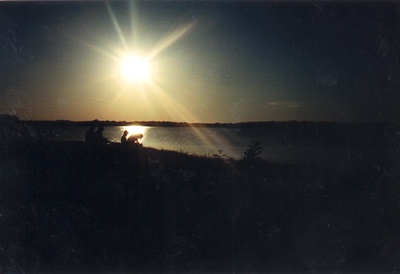 © Angela F., Bonham, TX