Nature you are so cruel
September 3, 2013
Nature you are so cruel, but yet there is nothing more gentle.
The animal kingdom especially leaves me feeling sentimental.
How are you so sweet, then become ugly so quickly.
There is no love or protection like a mothers, yet they turn on one deemed sickly.
I fear I will never understanding with all its changing ways.
I'm left only to marvel throughout my living days.
In all honesty you frighten me, but I am not afraid.
Animals, oh animals, show me how your soul is made.
Despite what people think, despite what you sometimes show;
I find all of you innocent, down to the meanest crow.
It won't mean anything to you; my thinking you won't follow;
But I find you all important, down to smallest swallow.
You amaze and fascinate;
I worry for you your fate;
And if I may be so bold to state;
I love you all at any rate.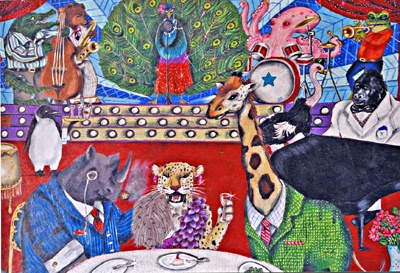 © Jacob S., Kannapolis, NC