The Only Way to Feel Alive (Redux)
August 27, 2013
I write because it's my only voice.
My way to not be the quiet kid, sitting alone in lowly corners, longing to speak.
I write to scream, and shout my opinion in loose-leaf scribblings,
Raising riots in graphite uproars.
I write to be a voice for the voiceless, and a breath when I'm breathless.

I write to talk to the girl beside me, since lips quiver, and insecurity overtakes,
And the thought that my sweet nothings could somehow hit home in her heartstrings
Is more than enough fuel for the literary bonfire.
I write to break barriers of conscious pretending.
I write because it's unending.
Because it's the only infinite,
And all pits have bottoms,
And all voids have edges,
But words remain forever unchained, flying free in open skies
Where caskets of conformity hold no power.

I write to swim, and sink, and submerge, and drown.
To engulf myself in infernos, and waste away days in imagined forests.
To explore celestial cosmos and emotional oceans.
To fully coincide the world surrounding with the tip of my pencil.

I write to stop breathing.
To rush blood to my head and feel euphoria's left wanting.
To still shakes in shattered nerves, never at ease.
To please urges and mimic kingdoms.
To understand, just once, what it feels like to feel.

I write to turn teardrops to roses.
To morph scars to smiles.
To keep crimson flowing and sight magnified.
To fill holes in hearts and divides in the mind.
I write to make a difference,
If only in just one set of eyes.

I write because children are born and worlds are made when pen hits paper.
Because the story is never the same,
And galaxies are spawned from creative depths.
I write because of how succulent a metaphor can taste,
Or how softly a subtle rhyme can caress heartstrings and tap synapses.
I write to send shivers through bones and sidewind through souls,
Slaloming in serpentine patterns.

I write because people think big words sound smart.
Because eloquence impresses in the absence of knowledge,
And people remember the person who speaks like an articulate angel.
I write because it's elemental.
Because a nitride overload smolders long after the message was read,
And silver tongues can tether golden hearts and lock platinum bonds.

I write to drop bombs, and rebuild from Nagasaki chasms,
And where the fallout ashens of radioactive ideas rain and settle,
New mutations birthed from the nuclear boom of thought will find their way to the page.
I write in remembrance of the earlier days.
Before the mental bombs cascaded from a single idea,
And doused my planes of thought with creative craters.
And now, as I stand in the aftermath,
Surrounded by thousands of newly-generated, half-mutated notions,
All I can think is how happy I am to have pressed the detonator.

I write to dust off mental fossils, long since forgotten.
I write to dig shallow graves, and bury myself alive.
To incarcerate my fears and set aside my worries.
To see beyond fallow landscapes left untilled.
I write without knowing what to write,
And simply let my mind spill,
Spattering the page in drenched dreams.

I write knowing it will never be perfect.
I write knowing I'm not perfect,
Wishing in silent desperation my words can somehow change
Or take away all the loathing and hatred for myself,
Despite the voice pounding in my brain, always chanting
"You can't."
I write because I can.

I write to reassure.
To see that even beauty can be birthed in something broken.
To stare reflections dead in aching eyes, and paint smiles over frowns.
To not feel so down, and ascend on stenciled wings I've etched for myself.

But above all?
Above anything else?

I write because if I don't,
My veins frost and decay,
And my heart ceases to beat.
My lungs drain of air,
And skin just drip
Drip
Drips away.
Without my words, I become nothing,
And using them is my only way to survive.
So why do I write?
Because it's my only way
To feel alive.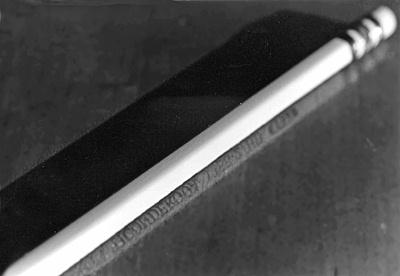 © Katherine M., McLean, VA