life of my cemetery
August 23, 2013
you come to me
with a smile so broad
i flash it back
and down the same track
i trace my road .

but you come so often
and smile so often ,
making me think it is how you do it !
and with every smile
your eyes squeeze
watery and molten .
as if you knew it.

i try not to fix my gaze
but you force me to
i try to fool myself ,
but you read under the phrase
and draw me through !

and now that you know
i really love you
how come you don't know
how much it'll kill you !

you come to me
beautifully and smoothly
and i crouch in between your arms
weekly and shyly .

but baby you come so often
that you stayed!
you stayed and lingered
but i am afraid!!

afraid that the time you stay
you will spot the bruises
and the words i catch
will show the scars each chooses

afraid that maybe one day
the phone will ring again
with her on the second line
because that is how it has been !

afraid that maybe you are a ghost of mine...
that cemeteries are not for the dead.
and the day long ago since buried
will catch my thread !

you haunt meas a shimmer of lust
you creep into me as a glow of present
glittering beneath a veil of trust...

you haunt me
like a ghost
you haunt me like a dream
but i love you
and i hold you close
seeming and eery as it might seem
because you haunt me
in the spirit of "him"
you know none
that he chose me
to revive the wickedness in him!

you haunt me
because of him
ain't it flesh and blood
that might uproot his ghost
but a ghost just like it
will help the most .

ain't it words and poetry
that can calm that cemetery!
ain't it kisses and hugs
that might free me from my drugs !

ain't it love
because it never really did be .
but a ghost against his
whom i am so pathetically
asking you to be !!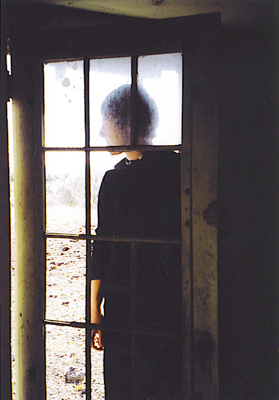 © Lindsay S., Billings, MT