Painful Love
August 27, 2013
I feel so empty.
My heart aches because I know this is it.
This will be the very last time we see each other,
For a long time.
I love you so much.
When I think about how I won't see you,
My heart feels like it's squeezed tightly.
I don't know how you feel,
But I now know how I do.
I hate it so much,
That you'll be in another state.
I wish you could trade places with anyone
So you could be close to me.
If I could see you only once a week,
My heart would soar.
Instead, my heart is dying.
I don't know when I became like this,
But I do know that I can't change how I feel.
All that I feel is despair and pain.
I want to cry so badly.
I almost have, but something stopped the tears.
Whatever it is is a demon.
I want to cry for you, so that you know how I feel.
You might never know this,
But I sincerely hope that it hurts you as much.
Then I could know that you feel
The same way towards me.
If this could go on forever, I would be so happy.
Thinking about this just makes it worse.
My heart tightens and makes me even less happy.
I suppose this is goodbye for now.
I just hope you never forget me.
No matter what happens,
Never forget anything that happened.
I surely won't.
But I've been able to talk.
I've been able to cry.
And now I feel so happy since we're together.
This is the best possible ending.
I was so worried when I thought you wouldn't like me back.
I was so relieved when we hugged and
I could feel your heartbeat going so fast.
I knew then that you felt the same way.
Everything else will work itself out.
I can truly tell that I care for you
Because of the tears I shed.
I'm so happy I came to this event.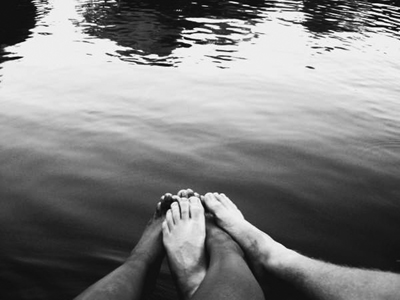 © Michelle W., Ada, MI