Transition
August 22, 2013
I feel like a subway platform.

An airplane terminal during a layover.

The pause between tracks on a CD.

That moment of black or blue screen before the next channel.

I am that space of transition.

The place where people wait for something else.

The next subway,

The next plane,

the next song,

the next show.

It's always what's next.

They learn something at that place though.

Perhaps what to do when a friend wants to die

or maybe understanding how to accept themselves

or possibly what to do when a slow song comes on

or even how to love themselves.

They would take their wisdom, fold it into their pocket

and they would be moving again, to another platform.

But what if I never left that place?

What if every time I tried to leave, another subway,

or plane was coming in, or another song or channel was coming on.

Another person to help move on to the next next.

Is it because I haven't learned what i needed to yet?

That I haven't changed in any way?

When can I have my next?

Do I have a next?

I have nothing left to give.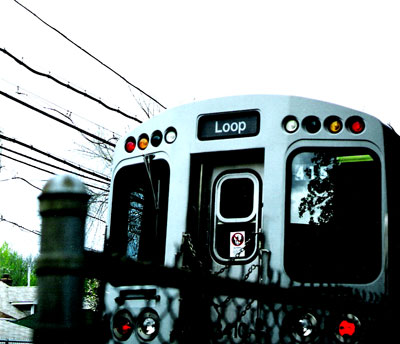 © Alyssa V., Chicago, IL