No More of This
August 21, 2013
I'm tired of the lectures
Full fletched and expanded till all time is gone
Such a perfect image that they have,
Such a flawed fact that I see
The words, they drown me
This person I am
She tries.
Her attempts are unknown
And her attempts aren't enough
Me.. I..
I am a figure of an imagination
A falsified puzzle, which can't fill in the pieces
Just tangled up in the mess
The broken words that I hear
Are a one-sided story
goes in, and out the other ear
Though the wiring of my reality
Locks up some words. My fear
wrapped up in the words
Burns beyond the day,
Towers in the night
One-sided lectures
because she can't find the words to say
And her fictional image
Died, that day.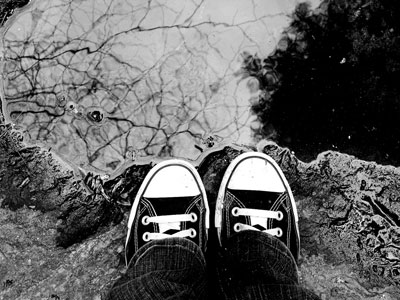 © Michelle B., Blairsville, GA