Remembered
August 5, 2013
Who am I to think
That I mean something
In this pitiful excuse for living
They call life?

Who am I to think
The universe owes me,
Society owes me,
Because of my mere existence.

I am but
A speck of dust
On the giant shoes
of eternity,

One person
Hopelessly trying
To leave their mark
Among the millions of others.

But the shoes will keep moving
With or without me
And even if I should linger
For a while,

I will never be remembered.

For pages crumble,
Pictures burn,
Memories fade,
Lives are forgotten.

And yet,
I vow to try
To make something, anything
Of myself,

Before I am forgotten.

And I will show the people
Of this forever turning world
That I am someone
To be remembered.

However vain an attempt it may be.

Or at least,
Someone who does not
Deserve to be
Forgotten.

Because I know who I am,
I know what I'm worth,
And I know I will be someone
worth remembering,

If only for a little while.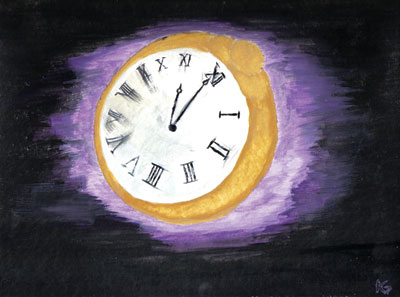 © Kyle G., Clarksville, TN