Mutliation
August 5, 2013
This one's for you
slice
This one's for me
shred
This one's for us
rip
And we could be.

This is for her
burn
And this one's for him
cut
This is for the pain
bang
Caused by both of them.

The blood, it flows now
slice
The pain, it's still there
stab
I'm fairly sure
burn
That fair is only fair.

Why do I do this?
cut
And destroy my skin?
shred
Why have I unleashed
bang
The monster within?

That answer is simple
slice
As easy as pie
stab
You call it self mutilation,
slice
I call it the will to die.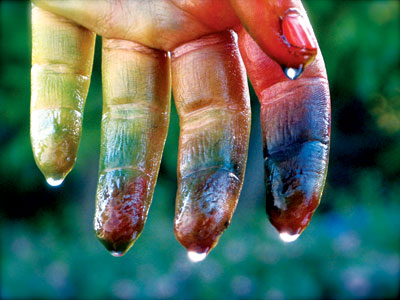 © Allison F., Menlo Park, CA