Happy
July 30, 2013
My world turns black
My soul turns cold
My heart turns grey.
I never smile
I never say hey.
I am never happy
I'm always down.
I always see the bad
I always see the dead.
People ask if I'm depressed
I only answer with a shrug.
People say that I should smile
I always frown instead.
I don't know how people are always happy.
I don't get how they always smile.
The world is not a happy place.
There's always war, there's always death.
So why are people so happy?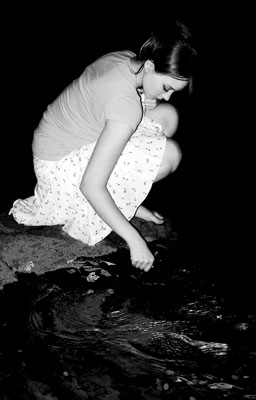 © Michelle B., Blairsville, GA