Reflection
July 23, 2013
I can't seem to comprehend you
I don't think I want to see
The reasons why you're here
The reasons why I'm me

I can't seem to replace the fact
That you and I are one
I don't think I want to know
But the battle's already begun

I can't help myself
It's almost to much to bear
Why do you care so much
And I can't seem to fight fair?

I stare at the eyes of blue
I reach for the hair of brown
I look deep in your eyes
And I feel myself begin to drown

Why are we so alike
And yet so different?
You are a terrified child
And I'm the one with courage

Our fingers touch
And our eyes stay locked
Why can't I be like you?
Why are my emotions blocked?

I feel like I can't move on
And yet I know deep in my heart
I have to let go
I have to restart

So now I stare at you
And all the questions fill my mind
Why weren't you good enough?
Where are the memories I can't find?

How did I manage to put you there?
Why am I hiding from the light?
If I let you out of the mirror
Will everything be alright?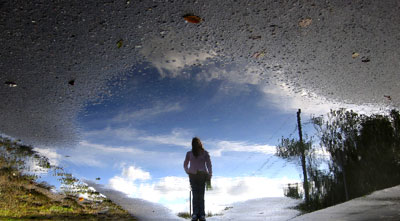 © Daniel H., Oak Bluffs, MA