Impotence
July 23, 2013
Clarity of mind, clarity of heart.
Where to begin? When to start?
Making moves before we step.
Catching breath, when there is none left.
Moving on when I am met...
With many quarrels that I need not fret.
Screams unheard by those not caring,
Still are the scorns that keep on scaring.
Painful are the actions made against my will
Let us never forget as to why be tranquil.
When fear comes remember this,
That we are nothing, but a gift.
What kind is important, it is why we exist.
Are we a lesson, a story and such?
Perhaps a good friend that can teach so much?
One bent on anger, and finds peace in corruption?
A conception of nothing, an empty production?
I don't know you, and you might not either.
I am a candle, I have a fire within.
Simple, not much, but my wic's not a fuse.
I am calm, impotent, but here nonetheless.
We really can choose who we are, and how we act!
Surprising to you, it's most likely a fact.
For you lack good direction, and fear free advice...
I am here: your protection, but you still fear my light.
I will never consume the world with my flame.
My burning is not for me, not to harm, not for fame.
I have no intention of making things better,
That's for you to decide from this letter.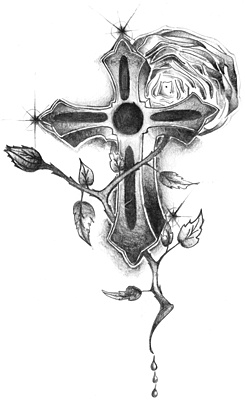 © Ricky P., Natchitoches, LA