Beauty And The Baby
July 21, 2013
It was the middle of June
Night of tenth
And a bright full moon;
She was there sitting by the window
Feeling the wind
Blow
Slow.
Whispering to her body,
"Grow healthy
My baby."
The hospital was quiet
Everyone asleep
Patients, doctors and nurses.
Somewhere out there,
Barks of stray dogs
Scare
The dare.
"Silent night, holy night
Sleep my baby,
Sleep very tight"
She lulled to her body
In which breathed a baby.
Soft, tender and elegant.
Time flew by,
The clock struck twelve.
She fell asleep,
Asleep very deep.

Suddenly her eyes opened up.
Opened up to a bright world;
Lights, bright lights.
Doctors and surgeons and nurses
Surrounded her.
She understood that it was time.
It was as if
She heard a sacred chime.
A feeling so lovely;
Heavenly angel's lullaby.
She felt weak though…
Felt a little heart
Beat slow.
A world of pink blossoms
Enchanted with sweet songs.
She felt weaker.

But then,
Something beautiful happened--
Sweet cry of a baby;
A wonderful part of her body
Then everything grew dark.
And then, all was silent…
There she layed
On the hospital bed.
No, she wasn't dead.

She woke up the next morning
Still and weak.
Then came in a pretty nurse
Dressed like a doll.
"it's a beautiful baby girl,
Notice her pretty brunette curl?"

Smiled the courageous fighter.
Her heart roared like a tiger.
"Ever thine, ever mine;
Shine my baby, shine"
She layed and smiled.
Victorious,
Glorious,
And glamorous.

Well, she's the beauty
Of this story,
And I am the baby.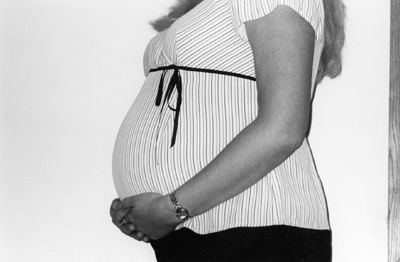 © Cathryn C. Pequannock, NJ