These Days
July 17, 2013
I can't remember the last time
a kiss felt weightless.
The way you see it in the movies.
The way it is when you're 15,
when you can't imagine wanting
any girl but the one you're with.
When her lips are still lighter than feathers
and both of your hearts
float like balloons.
These days
each kiss is heavier than lead,
like the nerve endings that meet
carry within them
every broken heartstring,
every severed connection.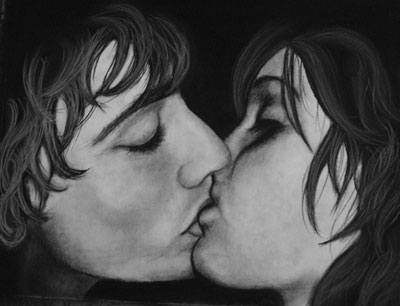 © Anna Y., St. Robert, MO