Poetry Should
July 17, 2013
A poem should be fluent
in the wordless language
of emotion
where the meaning is derived
from the sounds of consonants and drawn out vowels,
the rhythmic pang of words sliding against each other,
and not the meaning of the words themselves.

Poetry should show you
the glint of sunlight on a broken bottle,
the crackle of fireworks on the fourth of July,
the smattering of waves against the shore.

It should evoke
fleeting memories and capped emotions,
lost in the torrent of monotonous life
numbed by routine.

Poetry should be an instrument,
used by writers with restless thoughts
singing of summer nights
and winter storms,
of lost innocence
and missing love.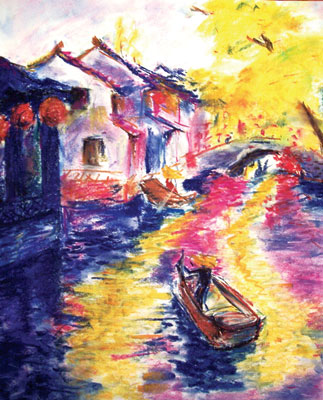 © Xiao H., Naperville, IL