High Tide, Low Tide
MAG
July 17, 2013
the ocean curls and churns,
extends and retracts,
constantly moving, stretching, reaching.
it batters the shore and bellows a roar
crashing against rocky cliffs.
I stand still and watch.

pink seashell,
glimmering under afternoon sun,
half buried in a puddle of sand.
the ocean licks the shore,
attempting to grasp at this
forgotten treasure,
only to fade into scorched sand
as bleached and dry as bone.
I stand still and watch.

placid water lays flat in the rivets of my palm.
ocean laps at sandy shores,
and milky clouds break
over calm skies.
I stand still and watch.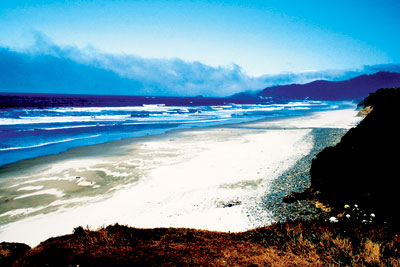 © Kristin R., Los Altos, CA