Stupid Feelings
July 4, 2013
I thought they had stopped.
I told myself that I had stopped,
And stopped for good this time.
But I just can't seem to forget you,
Can't seem to forget the love I felt for you.
Can't forget the day I realized I was deeply in love with you.

In love with someone who would never love me back.
That day was the most painful day of my life.
Because even though my heart was already broken, for I knew you didn't LIKE me like that.
I then realized you could never LOVE me like I love you.
Never.

Never could or would you ever love me.

I would never make you love me,
Or try to get you to love me, because I shouldn't have to try to get you to like or love me.
You should just fall in love with me.
The real me.
I should never ever have to try to get you to love me, because then you didn't even fall in love with the real me.
When someone tries, they never act themselves.
Your should fall in love with me for who I am, on the inside as well as the outside.
Love me for who I am, not how I acted to get you to love me.
He would have never loved the real me and end up leaving me if I tried to get him to like or love me.
He will never love the real me, or even the fake me.
The one that is the silly, gorgeous, funny and the regular me, that I thought someone could love,
But he couldn't even love the fake me, the one that tries and smiles too much.

And every time he looks at me or I look at him,
I always have the biggest shy smile on my face.
He smiles back, but it's a small smile that has no liking for me and no love in it.

Then one day I smile and say hey, but you were too busy looking for someone else you didn't even notice me.
That day I went home and realized that I have been a stupid girl.
Stupid for ever falling in love with you.
Even though the love felt so good, happy and right.
I knew I would end up getting hurt, and I knew I shouldn't have fallen, but I didn't mean to.
It just happened.

I shed way too many tears over you,
And as I write this I feel those feelings all over again.
I feel the love I felt for you, the hate I felt for you when you tore my heart out and stomped on it without even realizing it.

You are so sweet and kind, and we are still friends, but every time we hang out I am always reminded of all of those amazing and terrible feelings.
You still make me smile and laugh, and I still have those stupid dreams.

The ones where you find me after school.
Where you tell me you love and you always have, then you kiss me and hold me.
Kiss me with a passion that could only mean love.
But my heart can't break anymore from you, because it is broken too much it can't even break anymore.
Maybe one day I will tell you that I love you.
And that you broke my heart and crushed me and it into a million billion pieces.
But for now, my stupid feelings are my secret and mine alone.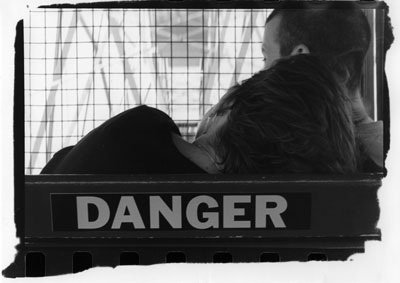 © Katie P., Bethesda, MD