Sittin' on the toilet
July 3, 2013
Sittin' on the toilet
under the lazy orange glaze
with nuthin' particular in ma mind.
The water's been long flushed
but a noisome odor still faintly remains.

People come an' go,
flushin' flushin' flushin'
washin' washin' washin'
dryin' dryin' dryin'
laughin' laughin' laughin'
and occasionally knockin' on my door,
stoppin' immediately afta a knock or two,
leavin' me alone,
utterly, utterly
alone.

On the white marble toilet I sit
tap tap tap tappin' my squashed left foot on the pink tiles
chiselin' off the bloody red manicure from ma raggedy nails
all the while staring absent-mindedly at the one line caption under
the laminated blurry smiles of one happy family:
"love is all you need"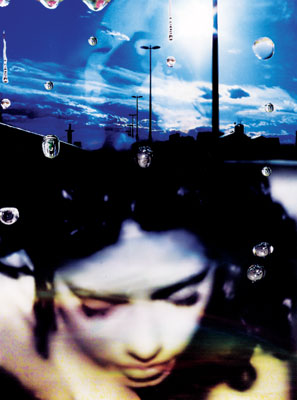 © Becky F., Sacramento, CA