The Wine
June 29, 2013
I wasn't supposed to take a sip,

Without my mother's permission.
She said I was too young,

Too foolish,

Too inexperienced,

To make my own decision.

She told me that she would decide,

When I could drink the wine.

But one day,

She left me alone in the liquor store.

Bottle of every size, every shape, every color,

Tempted my innocent fingers,

My inexperienced taste buds.

With no watching eyes,

To bore into my skull and psyche,

I reach out and touch the bottle.

The glass feels like,

It's made of unbreakable ice,

Protecting the most beautiful liquid,

My eyes have ever drank.

With my ligaments trembling,

I undo the pop top,

Bringing me one step closer,

To my apple in the garden of Eden.

I barely think of my mother,

As the wine softly calls my name,

Promising everything will be fine,

Saying that this is for the best.

I lick my to-be bloodstained lips,

And kiss the top of the bottle.

With my hand around its neck,
And its grasp around my heart,

I let the liquid flow past my lips,

And ignite my waiting soul.

I've never felt like I do now,

Engulfed by the forbidden pleasure,

That I am allowing myself to feel.

I don't stop for a moment,

To think of the consequences,

Until the bottle is ripped from my hands,

By someone who will never understand.

The scarlet crystal liquid,

Hangs from my lips,

And the lip of the bottle,

Just out of my reach.

I scream and sob for the bottle,

As my mother's words try to reach me,

To no avail, of course.

I'm drunk from the sip after sip,

And its already become my lifeline.

My mother grabs my hair,

While the wine still screams my name.

She drops the bottle and drags me away,

And I just watch as my heart shatters,

Glass and blood red liquid,

Left in the aisle,
With no one to pick up the pieces.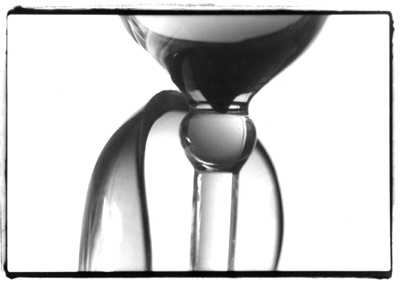 © Maria P., Bethseda, MD