NEVER AGAIN!
July 3, 2013
I repeat it as though I have never said it before.
I wipe away the tears as though I have never cried before.
I wish upon a star as though I will never wish again.
I say what I'm afraid of, as though someone actually cares.
I ask God for forgiveness as if I have done everything wrong.

I do all of these things,
Hoping one day.
Hoping that someone will listen and that someone cares.
I hope that I won't feel like I have done everything wrong.
That I might be able to do something right in this world.
That someone will one day actually love me.

But, right now, never again will I believe that,
I will never believe that no one cares.
I will believe that someone is listening out there,
And actually does love me.
Someone that says "wish for anything, because your wishes will come true,"

Never again will I never believe.
I will always believe.
Never again will someone push me away from what I am, or for what I am not.

Never again.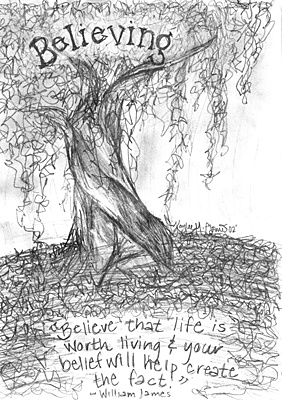 © Kaylee E., Coraopolis, PA