lungs
July 2, 2013
You were fourteen
and I was fifteen
when we met,
salt in our eyes
and
mint on my breath.

And the screens could never
do justice to the way
your irises
are storms,
and pixels disturbed the
waves of gray.
Skype is a censor
almost,
just the way distance
nearly killed us
because an ocean of
states
is difficult to cross
without a raft.

But now we're together,
we live by the sea,
and you like to sit on the
pier in the rain.
It's easy to slip,
but we won't entertain
the idea.
We didn't spend all that
time alone for nothing.

Sometimes the words of
a song
I clung to one May
dance through the house,
reminding me to
think of the future.
But I don't want to
think of the future,
I want to think of you
and your
hurricane eyes,
and your time spent on the pier
with a blank brain.
I worry but—

An entire eternity in seven
years,
and there's still
salt in our eyes
and
mint on my breath,
but we crossed an
ocean and
reached the sea
and your hand is
warm in mine.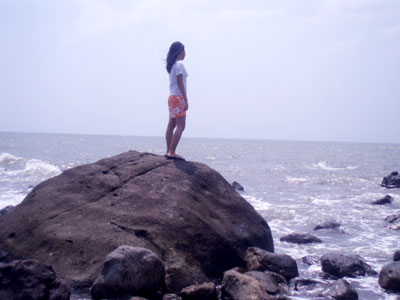 © Grace L., Bacolod City, Philippines