The Blue Night
June 20, 2013
The sky had just begun to dusk
when I found myself
- again -
by the rippling lake
watching the sailboats come in
and thinking about confession.

In a moment when everything
seemed to be changing
I thanked the mossy hills
- darkening under the orange sky -
for their comforting permanence
and the slanted light -
for the soft glow it gave
the little fish
darting
through the clear water by the sand.

The lake-wrinkling wind
seemed to whisper something to me
a chance
a chance to free myself by proxy --
but now was not the time.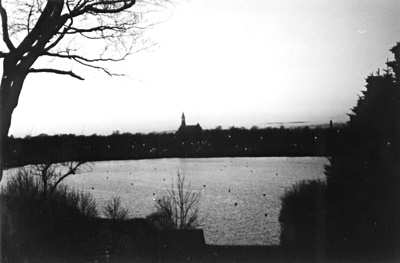 © Julie P., Marblehead, MA