Pebbles.
June 8, 2013
I toss
Another pebble into deep water
With a wish
Etched on it as I concentrate harder
Hoping
That my wish will land in the right whisper of water
Closing
My eyes and dreaming of a clean sleight, no clutter
Laughing
At the thought of you holding my hand
Then tearing up
When i realize it was all a dream, planned.
I don't
Talk to you as much as I used too
And this
Bothers me cause all I want is to have you touch me lightly, just you
I just
Want a hug with your hands around my waist
I want
To feel your breath by my ear as you pull me in
I just
dream all the time about what possibly could be
I can't
Help but realize that you see nothing but a friendship in
Me
So I will
Carry on my marry way
Of constantly crying
And throwing myself into disheveled disarray
Ill sit
On the edge of this deep water
Throwing pebbles
Only dreaming that things could get better.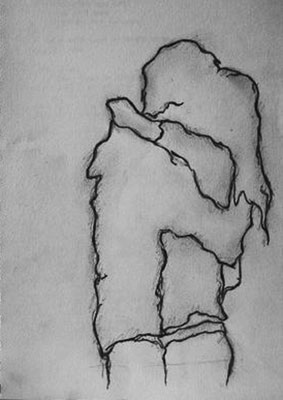 © Nicole B., Newcastle, WA