Listen to me
June 13, 2013
Breathe.
That's what you said to me
Breathe.
That's all I could do for you
Think.
Think rationally
Think.
Remember to think of me
Look.
Look at who you are, not what your brain makes you see
Look.
Look at the sparkle in your eye, the way you shine when you see, see all the beauty and the way you love me
Feel.
Feel my heart from afar
Feel.
Feel what I feel
The way I touch
I can feel all of you
Embrace.
Embrace your heart for all that it is
Embrace.
Embrace the dark sides that hide within
Accept.
Accept these words that flow from these lips
Accept.
Accept it all
Every part,
Thought
Feeling
Curve
Freckle
Cell
Because baby, to me, you are beautiful,
The most beautiful of them all,
Shhh now sleep, just sleep and I'll be there for you in the dreamland, I'll take your hand, until the time comes that we no longer stand in this weary land.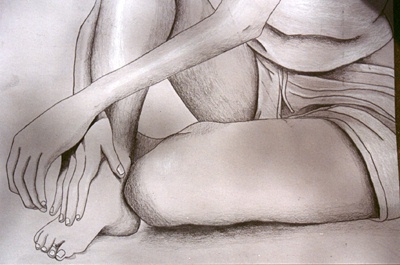 © Rebecca W., Kannapolis, MD