A muttered word
June 4, 2013
One look,
One touch,
One kiss,
Thinking how could she lose this?
The one person she did love and need,
Her death was something he couldn't concede.
Loving the way he looked at her made her blush,
Sleeping with him was something they did not rush.
Giving him her all,
Giving him everything.
Was it a mistake when he proposed to her with that ring?
She realized that being in love with him was not as she had pictured it in her dreams.
Things were much worse than they did seem.
He wasn't in love with her which the whole time he knew.
Lying when he said "Baby, I love you."
And by believing what he said was true soon became her biggest mistake yet.
Lying there on the bed so many tiny crystals she shed,
Thinking things through in her head and asking
"Why must I live if I live a lie?"
Tears continued to fall endlessly down her cheeks.
Taking out her shiny silver sharp toy,
Screaming now he will bring the final moments of joy.
Upon her wrist she makes the final marks,
Going up her bright blue vein,
Wishing he would love her just one more time.
Tears mixing with her blood now as she just lies there,
Slowly her eyes become heavy as she realizes nobody is near.
Hoping she has achieved his worst fear of coming home and finding her gone.
This day was the worst one yet when we came home finding her like we did,
All I did was blame, for which now all I feel is shame.
"I'm sorry I was not enough for you."
These were his words exactly,
She was gone now,
Nothing more than a muttered word.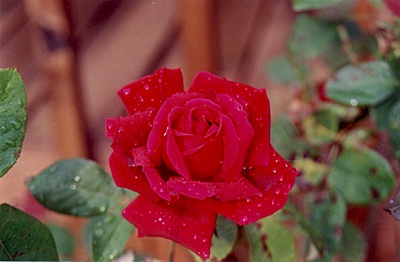 © Jami U., West Hempstead, NY