Innocence
May 30, 2013
My name is Innocence
And I am two.
Two years, you ask?
Give or take a few.
I inhabit every child for quite some times.
Though I may fade away,
I leave many a sign.
Signs that leave their mark, forevermore
On the lives of people,
Including yours.
I'm the little voice at the end of the day
Asking, why doesn't the rain go away?
Why is the sky blue, not purple or green?
Why are those people so nasty and mean?
What is this word? I haven't got a clue.
Could you tell me, please, why cows moo?
How did sounds come about, like meow and neigh?
Why must people go away?
Why is goodbye harder than hello?
Why must it hurt to let things go?
Simple questions you think,
Though they're not all they seem.
Maybe there's truth to them; they go deeper than me.
So look deeper than the surface,
Next time you meet,
Innocence,
A lost child treat.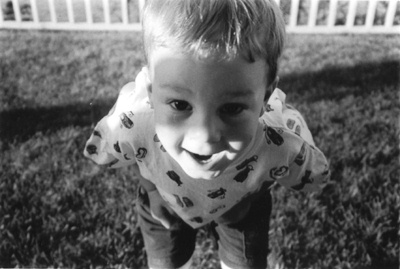 © Jessica M., Marblehead, MA