Confessions
May 24, 2013
Since before we met,
I've built up these walls,
Keeping hate and love out,
And keeping me safe,
Or so I thought.
And now that the mortar has dried,
All I want to do is tear down the walls,
And let you inside,
To see the real me,
But I'm afraid you won't like what you see.
Let the floodgates open,
And let my soul pour out,
Take my heart and keep it safe.
Let me whisper to you,
Of a world you've never known,
And a girl you've never met.
Take my hand,
Let me lead you down,
To a world of secrets,
Shrouded in shadow,
A place behind my walls,
Where none have ever gone.
Let me tell you of my wrongs,
Let me confess my sins to you,
Please just listen,
As I beg for forgiveness.
I know you're not an angel,
Nor are you God,
But I need to know you'll love me,
When my confessions to you are done.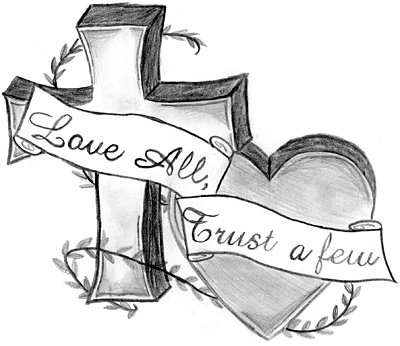 © Gina W., Glen Gardner, NJ