Soft Pillows and Comfortable Sheets
May 28, 2013
Soft pillows and comfortable sheets
Surround her as she falls asleep.
Blankie and Teddy are always near,
No monster in the closet, nothing to fear.
Mommy lovingly tucks her in bed
All safe and warm from toe to head.

But these days, she lives on the streets.
No house, no bed, no pillow, no sheets.
Last night she slept on a cardboard mat
And on a park bench the night before that .

She has no money to pay the rent
Her clothes tattered, her shoes bent
At night she cries by the light of the moon
Hoping that one day, maybe soon,
She'll find her way back to her childhood bed
Where Mommy will tuck her in again,
Kiss her goodnight as she goes to sleep
Among soft pillows and comfortable sheets.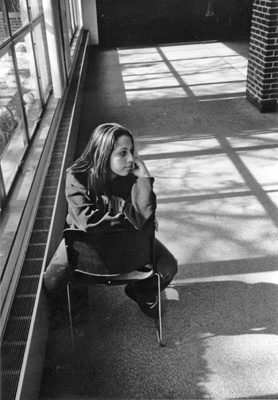 © Leighann E., Westport, MA