Loving You So
May 18, 2013
Tightly twisting in my chest and causing it to fold
Is a sack of hurt my insides can no longer hold.
It churns within and grinds my heart to a pulp
To the point where I can't gulp
Down the loneliness, the pain anymore.
My day to day life is now a chore
That mother told me to do last week,
But I prefer to leave it be.

No decisions means no choices to begin with
And I like to stay that way until I get a grip
On my life and everything in it.

I want to seize the day by the reins
But it turns out I've been made the horse.

I want to stop and smell the roses
But the prickly thorns get up my nose.

I want to dream when I go to sleep
But sometimes I stay awake at night
Wondering where you are
And what you're doing instead of answering my calls
While I'm lying in bed staring at these four blank walls.

My stomach churns with each thought that I think,
And you have no idea how it pains me when I link
Each one back to you.
You have no idea how it pains me to admit that it's
You that it all comes back to.
So let me sit here softly and write this song,
And maybe one day you'll find yourself singing along
To these words that I wrote a long time ago
About reins and roses and loving you so.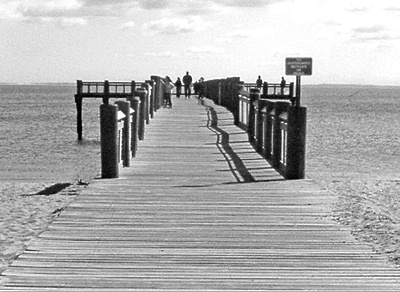 © Kevin F., Milford, CT