E.D.N.O.S.
May 23, 2013
Overdressed red lips
form foreign phrases and I turn
my head away from
"She'll need special treatment"
My mother nods in beat with my
racing heart, tears soaking her sundried
face. Her eyes are empty as she glances at me,
no recognition of her baby girl.
"six weeks will be her minimum time."
"Come…"
My mother stares out the bug-encrusted windshield,
No name, no half smile or joke about how doctors
are insane. Her moon-white knuckles protruding from the eclipse
black steering wheel.
I go to say something but my throat is burnt dry
from guilt, shame?
Reflected in her eyes that are still tinted red from crying-
I'm sorry I ever let this happen…
Not spoken, not whispered.
My pins and needles frame shivers in the summer sun,

I'm sorry too.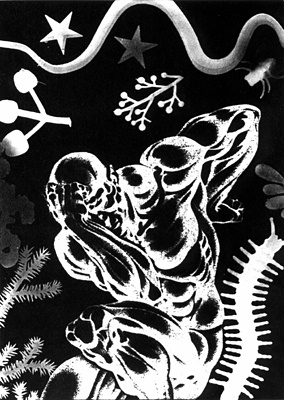 © Jessica S., Aberdeen, SD