Life of a Flower
May 8, 2013
A little humble seed in the dirt,
Hidden from the light of day.
From the sky the droplets fell,
Like notes from a piano.
Drip, drop, piddle pat.
A stem poked its head into the world,
Breathing in the sweet air. 
The sun's rays, mellow and warm, 
Shone upon it.
Slowly it began to run towards the sky,
Leaves growing from its body like a  beautiful dance.
Soon, that exquisite flower blossomed,
Pure and white against the blue sky.
Like a song it blossomed,
And it prospered in the summer breeze.
Soon the flower withered,
Its flesh fading into the soil below.
Life is cruel and glorious.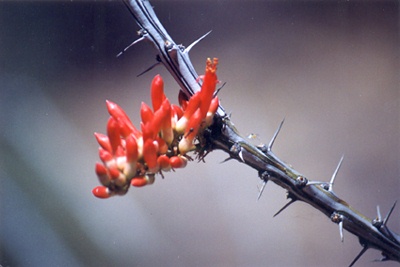 © Andy G., Phoenix, AZ