Silent Rage
May 7, 2013
An indifferent face,
Eyes that do not convey.
Silent lips,
Yet a roaring lion inside.
Heart pumps with angered blood,
A ferocious heartbeat which must never be heard.
Walk along quietly,
Don't scream, don't fight, don't you ever lose control,
Sneak your way through life,
Survive without emotion.
Live with your silent rage,
Never be something different,
Or the hammer will be brought down upon you.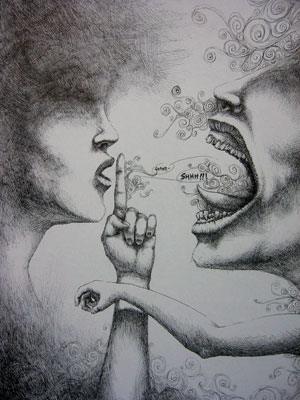 © Andrew M., Apple Valley, MN