Where I'm From
April 24, 2013
(based off of "Where I'm From" by George Ella Lyon)

I am from pencils and journals,
From Peanut Butter Cap'n Crunch
And Smuckers strawberry jam.

I am from the small looking cottage,
Bigger on the inside than out,
As large a lawn as possible,
Smelling of fresh cut grass on a Saturday morning.

I am from the purple azalea,
The tall, thin pine tree,
Whose cones I used as ammunition.

I am from Sunday lunch at Nan's and sarcastic jokes,
From Bairds and Hills and Tuckers.

I am from the latecomers and late sleepers,
And all around comedians and musicians,
From always be yourself and you can be anything you want to.

I am from the cross,
Big bows and fancy dresses,
Frilly socks that have to be just right,
And doodling on the donation cards.

I'm from Tuscaloosa and Scotland,
Creamed corn and home fried chicken.

From the unknown hero that was my grandfather at the creek,
And the car that hit his son one April Sunday morning.

I am from the ever-growing pile of scrapbooks,
Bursting with pictures and notes.
Who I am.
Where I'm from.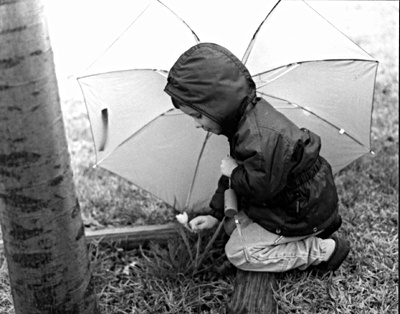 © Amanda M., Highland Village, TX