Improv
April 20, 2013
They were glowing pink just like a
Lovers face in the hold of positive embarrassment.
Hour after hour the aggressive drive drove by grace
Was poured out on stage.
When skin became battered again I pleaded my body
To have faith and leap forward.
The pink vibrant satin endured the same cuts
A blade of grass encounters in the summer.
Ribbon can only tie a bow so tight that makes it last forever.
When pink transforms to washed out pale, loves true colors show.
No longer having the dancer to hide the naked truth of what
Happens backstage.
Gone are the days when I danced out of step with my beloved.
A routine based on improvising.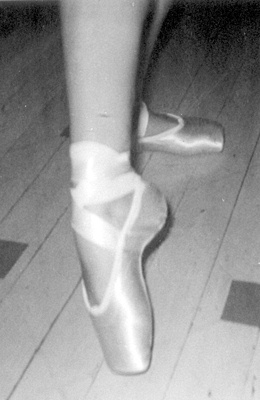 © Amelia B., Philadelphia,PA