Popcorn
April 15, 2013
By the fire, pouring into the pot, kernels.
Add animal fat, suspend the pot over heat.
Standing in the Wampanoag village and waiting,
Waiting, waiting. Hearing the kernels sizzling.
The kernels bred from a plant with so much patience.
Now popping while the village waits for a treat.

Later, the Wampanoag show Pilgrims with patience
A plant that they will use for a Thanksgiving treat.
The children curiously look at the kernels.
The thankful group waits as the kernels sit in heat.
Inquisitive Pilgrims hear kernels sizzling.
Pop! Surprised Pilgrims for their treat are done waiting.

The Great Depression victims looking for a treat
Find at the market for just seven cents, kernels.
They make their purchase and travel home in the heat.
Hungry stomachs, thoughts of kernels, little patience.
At lunch that day, the children watch the stove waiting.
Bellies are filled that day. Excitement is sizzling.

Movie theatre, more than seven cents, sizzling.
Popping as movie goers in line are waiting.
The buzz of conversation, there's two in one treat.
One treat is the movie, the other is kernels.
All the people in the theatre adds to the heat.
The line grows and some of the people lose patience.

The Ocean City breezes wipe away the heat
As on the boardwalk people filled with im-patience.
They can hear the caramel kernels sizzling.
For this vacation treat they've all year been waiting.
Mouths water yearning for the long-awaited treat.
Happy people leave the stand with bags of kernels.

In a country home a family is waiting,
Waiting for that same pleasure to stop sizzling.
Waiting for it to pop with enormous patience.
Excitement rises with the popping, ageless treat.
Wise parents tell children about ancient kernels.
The treat is ready and they turn off the stove's heat.

Kernels Indians and Pilgrims saw sizzling.
Waiting are those with little money with patience
Turning on the heat, all enjoy the popcorn treat.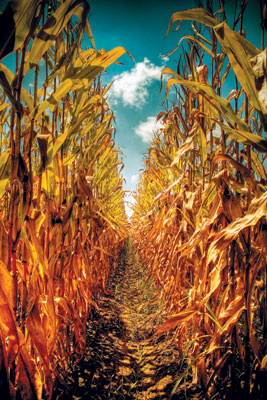 © Taylor M.