Fallen Angel
April 8, 2013
An Angel fallen a billion years ago
She's lived here for too long
Now she's leaving,
Becoming Brighter,
Her glow shimmering.

She doesn't know how to feel
She's seen too many
Pain,suffering and wars
But also she's seen so many
Hopes,Love,Dreams,Honor and unity that can bring down the greatest mountains.

She would be sad to leave,
But it's time for her to go,
Her mission is complete
She has seen it all
And she's ready to report.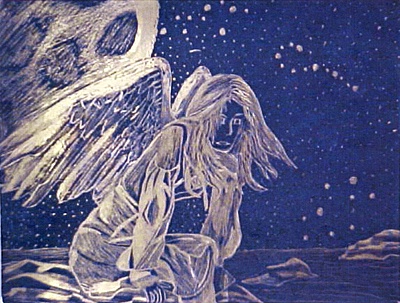 © Kaylen C., St. Clair, MI