Wildflowers
April 10, 2013
Sun cuts across the trail
Through the slits in sun-bleached blinds
Two pairs of feet in rhythm
Climbing mountains together and falling
Back down all alone.

She'd walk two steps behind until oblivion
But he shoos her away
And so she stays
On the edge of his eyesight.

She treasures every brief second that he changes his mind
Longing for forgotten friendships
She clings desperately to happier times
As she crushes dead wildflowers between
her thumbs.

And he watches.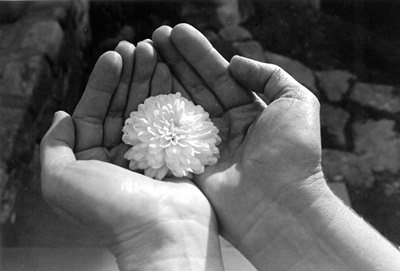 © Beth S., Marblehead, MA