Atmospheric Enlightenment
April 4, 2013
When you're high above the cotton field
At 30,000 feet
There is no money you would take to reap this harvest.
You could roll around in it.
Wrap yourself in it's cool security.
You can play God and picture the world as you would create it.
-My plans are better than yours.
The lid has just been pulled off the atmospheric vanilla
And no one dreams of taking a scoop.
Of marring the perfect whipped cream of the gods.
It is so eerily peaceful
Knowing past this perfected layer there lives pain and evil
Loss and grief.
But as for now we live in peace.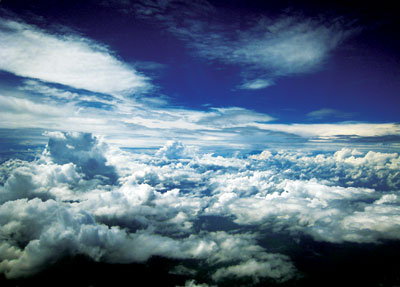 © Jacob W., Oklahoma City, OK